Top Ten At Myrtle Beach Speedway
August 15, 2015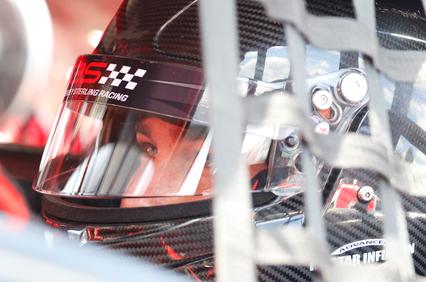 MYRTLE BEACH, So. Carolina -- Roddey Sterling, Jr. recorded one of his best qualifying efforts of the year, and then raced hard around Myrtle Beach Speedway to land within the top-ten in back-to-back NASCAR All American Challenge Series events on the tough half-mile paved oval on Saturday, August 15.
Sterling started 7th among a field of 18 in the first of two 40-lap Feature Events, and battled hard in the middle of the pack to finish 9th.
In the second 40-lap clash, Sterling worked his way up from his 9th starting spot to the 5th position, but contact near the finish knocked the MoonPie Ford back two spots... placing the young driver 7th at the checkers.
The night yielded two top-ten finishes for Roddey at one of the toughest tracks in the country, bringing Sterling's top-ten tally to three in what was his 26th stock car start.
Back to top